Current Committee
Dr. David Patton
Executive Vice President
American Councils for International Education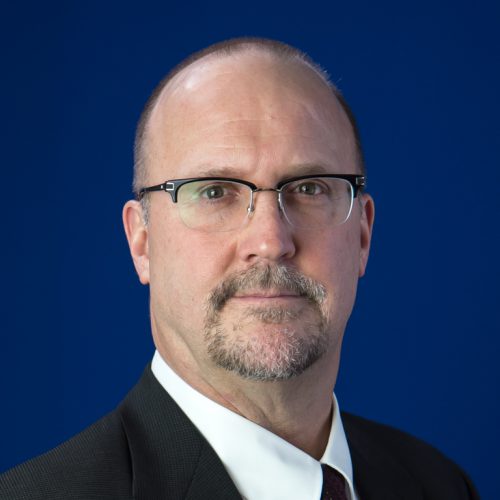 David Patton assumed the position of Vice President in the summer of 2002, after serving eight years as the American Councils NIS Regional Director in Moscow. In both positions, Dr. Patton has primary responsibility for oversight and senior-level management of a network of field offices and centers that now number more than 50 in 20 countries in East Europe, Eurasia, Asia, the Middle East and Africa. His duties entail extensive travel throughout the regions of American Councils activity, where he has contributed in significant ways to program development and administration, staff development, improvement of information technologies, and the elaboration of sound and effective policies for American Councils with respect to all aspects of American Councils operations. In addition to providing oversight for field operations, Dr. Patton also oversees higher education programs and coordinates the American Councils development, marketing and fundraising efforts.
In May, 2012 Dr. Patton assumed the role of president of the National Council for Eurasian and East European Research (NCEEER). For over three decades the organization has focused on high level, policy-relevant research on the postdoctoral level.
Dr. Patton is the recipient of numerous research grants and has studied and worked in the NIS region and Central Europe since 1983. His Ph.D. is in Slavic linguistics and his primary area of research is East Slavic languages with a secondary focus on the South Slavic group. Dr. Patton's dissertation is on analytic development in the modern Russian language.
Dr. Patton also currently serves on the Board of Trustees of the Kazakh Institute of Management, Economics and Strategic Research (KIMEP), Association for Slavic, East European, and Eurasian Studies (ASEEES), the Executive Committee of the International Center for Slavic and East European Studies, and the Oversight Committee of the Kosovo-American Education Fund (KAEF).
CURRICULUM VITAE David P. Patton
Executive Vice President
American Councils for International Education: ACTR/ACCELS
1828 L Street, NW, Suite 1200
Washington, DC 20036
EDUCATION
1999
Ohio State University, Columbus, Ohio
Ph.D., Slavic Linguistics
Dissertation: Analytism in Modern Russian
1988
Ohio State University, Columbus, Ohio
Master of Arts, Slavic Linguistics
Thesis: Syntactic Characteristics of "Two," "Three" and "Four" in the Slavic Languages
1984
University of Oregon, Eugene, Oregon
Bachelor of Arts, Russian Language and Literature
EXPERIENCE
2012 – Present
National Council for Eurasian and East European Research, Washington, DC
President

Provides executive oversight and strategic direction for all NCEEER activities;
Oversees and provides direction regarding external relations, academic monitoring, and evaluation of program design;
Serves as a principal spokesperson for the organization; and
Oversees all developmental activities of the organization.

2002 – Present
American Councils for International Education: ACTR/ACCELS, Washington, DC
Executive Vice President

Provides overall administrative and programmatic direction for all American Councils activities and operations in Eurasia, Southeast Europe, Asia, the Middle East, Africa and Afghanistan. Oversees and provides direction regarding external relations, academic monitoring, evaluation of program design, and exercises administrative oversight of staff;
Supervises the program management staff for all undergraduate, graduate, and alumni programs;
Serves as a principal spokesperson for the organization with government representatives in the U.S., Eurasia, Southeast Europe, Asia, the Middle East, Africa and Afghanistan, and other funding agencies, briefing them on issues affecting programmatic activities overseas, suggesting programmatic changes, and reporting on relevant data;