Memorial notice
Professor Don Karl Rowney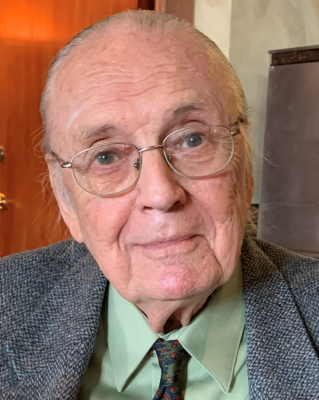 Don Karl Rowney, professor of history emeritus at Bowling Green State University, passed away February 19, 2022. He was 85 years old.
In 1971, Adam Bromke, along with Don Rowney, Roger Kanet, and representatives from the Slavic Associations of Canada, America, and Great Britain, had the idea for an International Committee for Soviet and East European Studies (ICSEES). Their goal would be to foster comparative interdisciplinary research and scholarly cooperation across borders both east and west. Their first step was to organize an international conference in Banff, Alberta. Don served as co-chair and program coordinator for "Banff 74" (Bromke). He also served as the first secretary of the International Committee for Soviet and East European Studies (1974-1980) and then as Vice President (1980-1985). In 1991, Don became an Honorary Life Member of the Executive Council for what by then had become and has remained the International Council for Central and East European Studies (ICCEES).
ICCEES was embraced by the international community from its inception and co-founder Oskar Anweiler hosted the 1980 Congress in Garmisch-Partenkirchen, Bavaria. International cooperation was further enhanced when Adam Bromke, having returned to live out his days in his native Poland, welcomed ICCEES to Warsaw in 1995. The success of the Council's goal of promoting comparative research is evinced by Don's own curriculum vitae, which details productive collaborations with international scholars (S.P. Karpov, I.D. Koval'chenko) as well as with political scientists. His latest collaboration was as co-author and editor with Eugene Huskey and others, Russian Bureaucracy and the State: Officialdom from Alexander III to Vladimir Putin. Basingstoke, New York: Palgrave-Macmillan, 2009. Don, along with his wife of 42 years, Susan, and his family appreciated very much not only the collegiality, but also the friendships that were made across years of international travel.
– Susan Carlton Rowney
Bromke, Adam. "International Cooperation in Soviet, East European and Slavic Studies." Canadian Slavonic Papers / Revue Canadienne des Slavistes, Winter/Hiver, 1974, Vol. 16, No. 4 (Winter/Hiver, 1974), pp. 521-529 Published by: Taylor & Francis, Ltd. Stable URL: https://www.jstor.org/stable/4086679